Just sort of hanging in here, sneaking the silver in one by one while spending alot of time with my son, researching prospective sites, and trying to stay cool.
This was from the same place I went last Sunday; the site has given me 55 silvers, which is fantastic, but it is pretty played and it is hard to squeeze them out of there now, but as long as there are unhunted sections, I'll keep trying.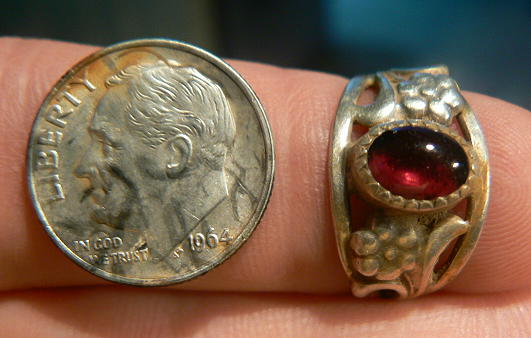 Too bad the ring is fake.  It sounded like silver, looked like silver, but was not stamped, and the test was negative.  Oh well. I had already took the pic, and as much as I hate posting junk, I'm too lazy to do another pic, especially of a lone 64 rosie.