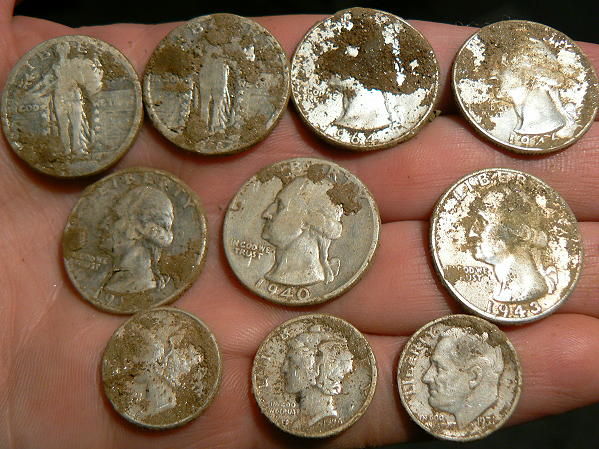 This would be the final double digit day at this site.  This is one of the more amazing ones, given the quantity of quarters, including 2 SLQs right next to each other. This would be only 1 of 3 times I pulled over $2 face of silver.  I remember when I was a newbie, I was happy to pull that much clad.
This run would produce 127 silvers in 2011.  And it still produces occasionally, tho I believe its honey hole days are behind it (but who knows, with that new Minelab machine coming).  Hopefully I will find another like it someday.
One of these days, I intend to write an article about it.