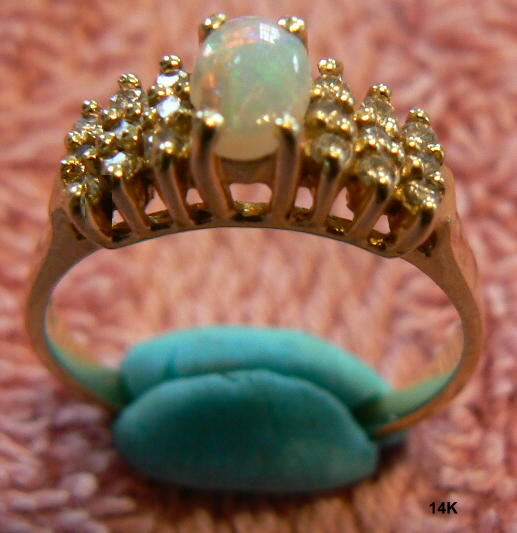 14K gold, center opel, 18 side stones, what's not to like? I don't know what it's worth, and I'll never find out, as my wife likes it as much as I do.
Found in the dry sand, not too deep.
I guess such a piece should be higher on the list, as outside the half dime, it is by far the most valuable thing I've ever found.  I imagine all gold should make the list.  This is one of 7 gold rings I've found, but the only one to make the list.  I guess I'm just an old silver/copper snob.  Maybe I should look for more gold.
Found: 31-Mar-2010; Location: beach (dry sand); Machine: V3