Got out a couple times this week to close out another site, which turned out to end up at 24 silvers, and pulled a lone '63 rosie.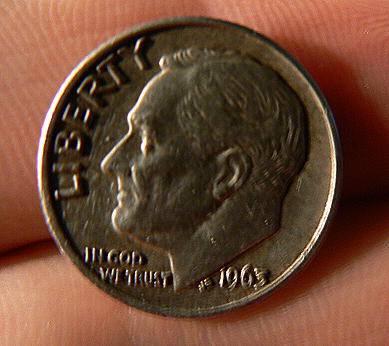 Beautiful, isn't it?  We'll take it.
Started working this site for real last fall, and finished it this spring.  An old park in southern Chester County.  Interesting that I tried other machines there, such as the DFX and V3, and even the E-Trac a little bit, but it was only the E-Trac with the Big Unit that was able to solve it.
Well, I don't really expect to do any detecting between now and the middle of summer, as I am just way too busy, so this may be the last update for a while, tho, maybe I'll get out for a random hunt and find a random silver between now and then (sort of like what this was since the last post), we'll see.