Well, not much too exciting going on around here.  Went back to my "pennies from heaven" site from recent days, just hoping to score one old silver, and instead got another penny, another 1912.  Site is too overgrown to do more there, so that's that.
Yesterday pulled a another rosie, woohoo!  They all start to look the same after a while, don't they, tho I'll admit I never tire of finding them.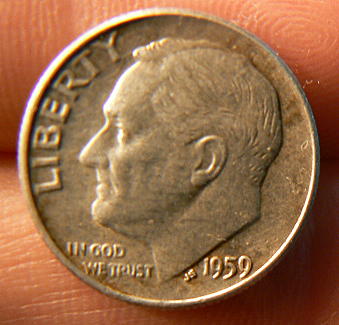 This was from my (now) 76 silver site, which pretty much now has all the loose ends cleaned up.  One more day there, just to do a farewell hunt at some point.  Its sad finishing such an awesome site.  Not only that, its a really beautiful and pleasant place to be.
Well, I've been swamped lately, and had some particularly unpleasant business to deal with recently, plus I'm injured, so I've been a bit cranky and haven't been able to get the hours in detecting.  At least the unpleasantness is over, but I doubt I'll me getting many more hours in anytime soon.