Scored my first silver of the year, on 02/27.  Whohoo!  Lets show that one big, strong, and proud, cause I ain't seen one come out of the ground in a very long time –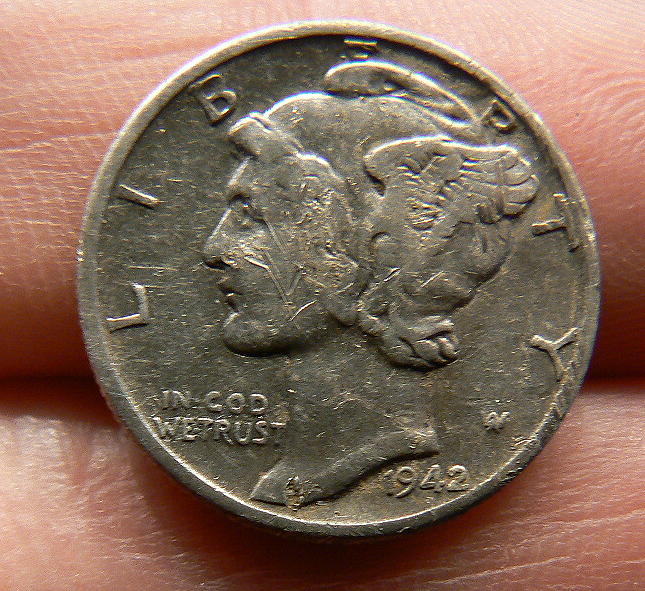 There is still too much snow around here to detect, but I took a roadtrip to Mississippi to escape the cold and snow (not with any intent to detect, but I threw my detector in the car just in case), and I stumbled upon a sweet looking site along the way in small, remote town in Virginia.
In the first 5 minutes, I had a bottlecap, wheatie, and silver.  I figure its a 50 to 100 silver site, but I had to press on.  Too bad, cause I don't know when I'll be back that way.
I didn't have a chance to do any other detecting on the trip.  Too bad, cause its still to cold and snow-covered around here.
So, Virginia is my 11th state where I've found a silver coin.  Finding silver on the road actually turns out to be kinda hard, cause its not the thing you are gonna waste time researching, so you have to luck into driving by silver sites.  In this case, tho, I might research the site and go back someday (but only if on the way to another goal).
So, I've found a total of 8 coins so far this winter.  3 coppers, 2 wheaties, 1 silver, and 2 clads.  Nice ratio, I guess.  Hopefully, winter will be over soon, we'll see.