Got out today for 3 hours, for the final hunt of the season.  My new battery now has 18 hours on its first charge, still with full bars.
Managed to pull a rosie, a large sterling ring that looks like it fell off a suit of armor, and a quarter than someone made into a guitar pick.  That seems pretty bizarre.  Is it a coin or a relic?  All up to the role of the reader (as is everything, of course).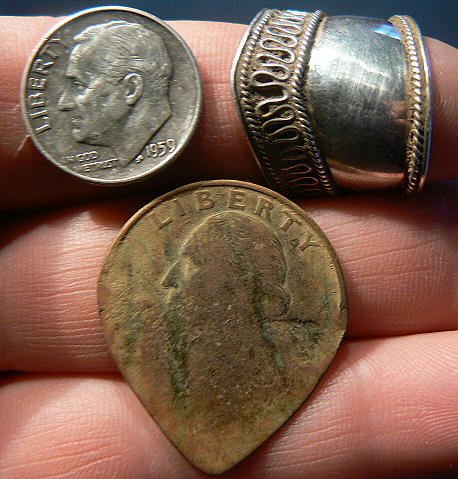 So, that's that for the season.  Its expected to be bitter cold around here going forward, so that may be it for a long time, as the ground freezes, the E-Trac hates the cold, and so do I.
Oh, and I guess I still have to do the year end summary.  I'll do that in another post.