At least it was for these guys, being spared another miserable winter in the frozen dirt.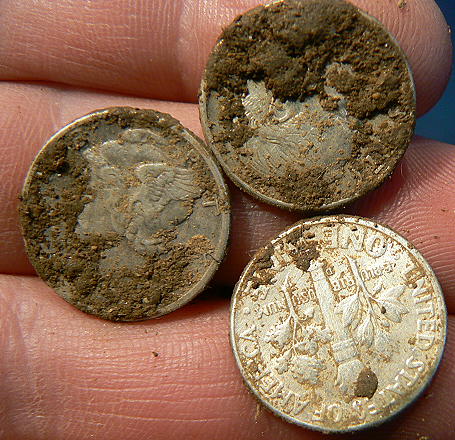 The E-Trac wasn't so happy about it, as it was only 28 degrees.  The manual says don't operate it at less than 32 degrees, and that is rarely a problem for me since I don't operate below that temp either.  The battery had one bar after just an hour of detecting, and the cold was definitely affecting the screen, as it was very sluggish to update.
So, it was a couple of 60s rosies in the same hole with a wheatie, and a '42 merc a couple of feet away.  The rest of the three hour hunt was dead, save for a couple of stray wheaties.  At least it was nice to see silver in the hole again; it had been about a week.