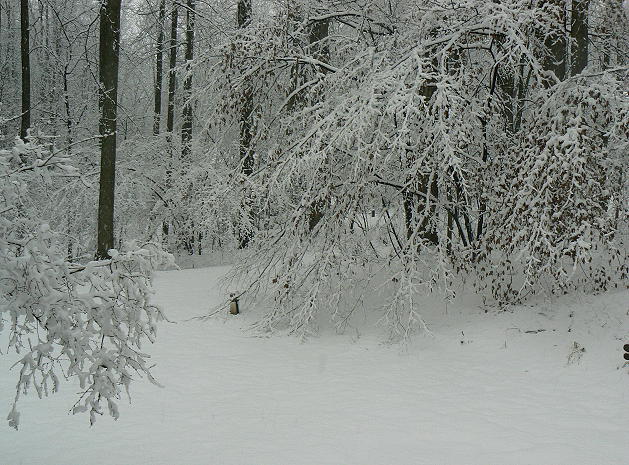 I guess my detecting days are done, at least for this week.  One of the reasons I was able to get to 500+ last year was lack of snow/frozen ground.  I did think I might have a shot at 400 this year, but I'd have to average one a day thru year end, and that does not seem likely at this point, and, I don't really want to think about milestones anymore.
I did get out for a couple hours yesterday, this was to an old honeyhole from last fall that gave up 47 silvers in my run at 500, and I had one 20×20 section I never finished, plus the woods to still do.  I had no hope for these sections, and was not disappointed, as they gave up just one clad dime.
I did take the opportunity to run my big unit coil over the part I had already did, to see if I missed any, and this is the perfect site for that, as most were on the edge of detectability last time, but all I got was a couple of older wheaties and a a sterling ring.  The ring looks like it has a fake amethyst on it, which of course did not come out in the pic.  This site had low density the first time, so a 1 hour hunt with the big unit doesn't prove much — a 5 hour hunt would, but I don't think I have the patience to spend that kind of time on ground I have already covered.